At Pristine Property Management, we have over 400 tenants in Dade and Broward counties consisting of single-family homes, condos, and multifamily properties. However, multifamily properties are the core of our business. We received the great news that propertymanagement.com, ipropertymanagement.com and Expertise.com, ranked Pristine as one of the top property management companies in Miami for 2020. We are super excited about this recognition!
We took an immediate proactive approach back in March, regarding how we would work with our tenants based on the state of the market. We started communication with the landlords and tenants, and this has been critical. Communication is key! In March, we created a 90-day action plan and that evolved into an eight-month strategy. We are facing the limitation of not being able to serve tenants an eviction letter until September 25th, and then possibly until October 25th, to file for eviction. If that continues, we may be looking at a backlog until December to be able to move a tenant out, which is another six months. This is the reason we looked at an eight-month plan back in March, with regards to how we are going to move forward. One of the things we also did right away, was we communicated with the tenants to contact their bankers, see if they could take their loan payments off auto payment and apply for a deferment.
Some of those tenants did so and applied right away. Some are doing it now. The banks are working with our tenants for the deferment of payment, which means that they are adding the payment at the end of the loan, giving them some flexibility. We also informed tenants of local, state, and federal programs. It has been difficult with the unemployment in the state of Florida. We are aware of these challenges. We were committed to helping tenants with forms that they needed to fill out, and useful websites to visit. And again, we constantly maintained communication with them.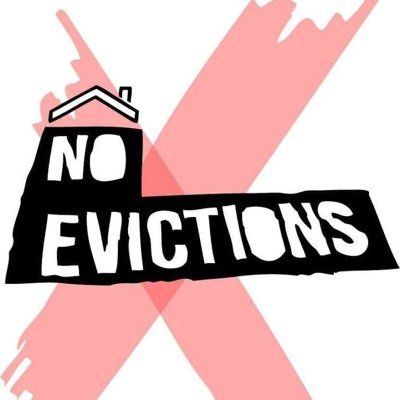 Presently, the state of the market indicates that 89% of tenants did not pay rent nationwide. This is according to the National Multifamily Housing Council, and the amount will increase to 30% for those with affordable housing. At Pristine, collections have improved for June as tenants are back out to work. In May, delinquency was at 15% and for June, we are down to 10%. This is still high based on the national average, but it is due to Miami having many tenants who work in the service/tourism industries which have been impacted greatly.
We do not know what is going to happen in June, July, and August, so we are addressing situations one day at a time. The strategy for collection that we used to work with our tenants, is based on communication and the implementation of agreeable terms. We are trying to be remain proactive, based on what landlords are willing to allow, while simultaneous assisting the tenant. We refer to this strategy as an Emergency Rent Deferment Program. We discuss terms of payment with the landlords and then return to the tenant based on the owner's response. We collect what we can, and the amount that they are not able to pay, for example, rent was $1000.00, they could $300.00, and there was a $700.00 balance, depending on when that lease expires or was due for renewal, we divide that payment over 10 months. Therefore, $70.00 is added to rent for the upcoming 10 months or if there is the possibility that the landlord can assist them with a portion of the rent forgiven. We look at this as an option as well. Every tenant's situation is different!
We also remain cognisant of the landlord's challenges, as they need to pay their mortgages as well. We continue to keep an eye on potential local or governmental assistance programs.
The reason we did not use a last month in security approach, is simply because we are unsure of what will happen in the next few months. The benefit for us is that we are seeing that some landlords can work with the tenants and some are starting to pay. The challenge is filing for the eviction. We have had some tenants in eviction before the pandemic started and everything is on hold. Although we have month to month tenants that we are ready to start the eviction process, we must wait for the courts to open.
Our leasing rates are up, which is great news! As of May 1st, we had prospective tenants looking for properties. We met our goal for leases in the month of May, basically due to the high demand for properties in South Florida.
This is the approach we have been taking and our perspective while working with our landlords and tenants.