Owner Resources
Information You Need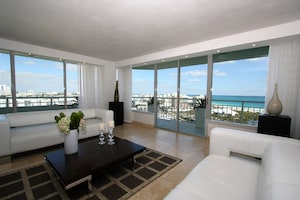 We treat your home as our own. We offer a wide range of property management services to fit your needs as a landlord or home owner. We tailor our services to ensure that you have the highest level of service for your home.
In the Owner Portal you can verify tenant payments, access repair requests, financial reports and view our bulletin board.
Client Service Expectations
To represent each client with their specific needs in mind.
To maintain a service related attitude encompassing all aspects of our client's property management needs.
To actively communicate with clients, tenants, vendors and others to provide the highest quality management services.
To continually track the innovative developments within the property management industry.
Management Services
We look forward to speaking with you about your tenant management or luxury concierge needs. Please call 305.807.4045 to speak with Eddie Miller, CEO.
Resources
We'd Like to Get Your Feedback!
At Pristine Property Management LLC, we strive to make every interaction a five star experience. We would love to receive any feedback from the service you have received from us. Please select the button below that best describes your experience with us.
Frequently Asked Questions
What is included in the monthly management?

For your monthly management fee, Pristine Property Management LLC performs the following responsibilities:

Collect the rent
Keep accurate reports for your property and send monthly statements
Be the sole point of contact for the tenant about the property
Deal with the situation when the tenant doesn't pay the rent, all the way through eviction and collections if necessary
Correspondence with the tenant regarding notices of violation or other problems
Provide 24/7 service to handle emergency repairs at the property

Who holds the security deposit?

Security Deposits are held by you the owner.

Do you charge a management fee if the unit is vacant?

No, we do not charge a management fee if the property is vacant. We charge a rental fee equal to one month's rent for the first month the property is rented and then a monthly management fee of 10% each month thereafter.