Owner Resources
Information You Need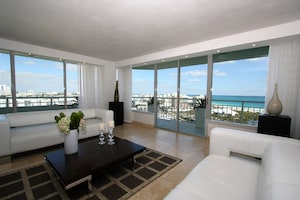 We treat your home as our own. We offer a wide range of property management services to fit your needs as a landlord or home owner. We tailor our services to ensure that you have the highest level of service for your home.
In the Owner Portal you can verify tenant payments, access repair requests, financial reports and view our bulletin board.
Client Service Expectations
To represent each client with their specific needs in mind.
To maintain a service related attitude encompassing all aspects of our client's property management needs.
To actively communicate with clients, tenants, vendors and others to provide the highest quality management services.
To continually track the innovative developments within the property management industry.
We'd Like to Get Your Feedback!
At Pristine Property Management, we strive to make every interaction a five star experience. We would love to receive any feedback from the service you have received from us. Please select the button below that best describes your experience with us.
Have a Question?
Management Services
We look forward to speaking with you about your tenant management or luxury concierge needs. Please call 305.400.4842 ext. #7 to speak with Eddie Miller, CEO.
Resources
Testimonials
"After 8 months working with Pristine as our management company, my partners and I would like to express our satisfaction with your work and full array of services, all of which has worked extremely well with our properties. As you know, we cannot be too hands-on, and we needed to be able to rely 100% on our managers.
With no exception, all your team members are going the extra-mile, often in a challenging environment, and are always efficient and extremely courteous."
A big KUDOS to your company. Keep up the good work."
Michel Benarrosh
Florac, LLC
---
"We work with Pristine Property Management for over 100 units that we own. We are extremely happy with their service and professionalism, and know that we can confidently focus on other aspects of our business because our properties are being well taken care of. With reporting, regular meetings and great communication, we would recommend their services to anyone looking to minimize the stress and maximize their profits!"
BKT Holding, LLC
Frequently Asked Questions