Miami & Fort Lauderdale Property Management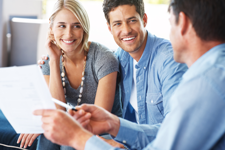 Why is PPM the best choice?
Our #1 goal is to protect your investment. The PPM partners are also landlords/investors and know your bottom line profit is most important.
PPM manages residential, multi-family and commercial properties in the Miami and Fort Lauderdale metropolitan areas (Dade and Broward counties) – representing clients from the US, Europe and Latin America.
The size of our company allows us to provide a personalized level of attention to each of our clients and their properties. Thus, we are able to effectively deliver the highest return on your investments through top quality leasing and property management services.
At PPM we're committed to your complete satisfaction and long-term success. Our team will do everything possible to eliminate worry, mitigate risk, and allow you to enjoy a profitable property ownership experience. From managing your financial books and collecting payments to managing tenants' troubling calls and enforcing quality standards, we handle it all efficiently and cost-effectively.
We look forward to personally speaking with you as to how we can be of assistance; call us today at 305. 400.4842.
Tenant Management Services
Understand and Facilitate Owner's Objectives and Goals
Implement a 1, 3, and 5 Year Increased ROI Plan
Monthly Financial Statement Review and Auditing
Monthly Client Reports and Financials Provided
Effective Communication
Market Rent Surveys
Marketing of Vacant Units
Tenant Comprehensive Screening and Investigation
Lease Preparation and Signing
Security Deposit Escrow
Rent Collection
Delinquency Monitoring and Control
Enforcement of PPM & HOA Rules and Regulations
Property Inspections to Identify Repairs and Maintenance
Tenant Retention – Lease Renewals
3-Day Notices, Evictions and Legal Proceedings
Maintenance Services
In-House Therefore Cost Effective
Responding to Tenant Questions, Comments, Queries and Complaints
24 Hour, Live Repair Call Center
Monday – Saturday Maintenance and Repairs
24 Hour Emergency Services
Lawn Service and Landscape Installation
Pest Control
Detailed Site Inspections
Preventative Maintenance Plans
Renovations
City and County Inspections and Compliance
Improve Buildings Curb Appeal
Inquire About Our Services
(305) 400-4842
Accounting Services
Monthly and Year-End Accounting Statements Provided
Monthly Financial Statement Analysis and Auditing
Bill Payments – Mortgage, Insurance, Taxes, HOA, Utilities, etc.
Security Deposit Escrow
Delinquency Monitoring and Control
Implement a 1, 3, and 5 Year Increased ROI Plan
Marketing Services
Marketing of Vacant Units to Local Brokers and MLS Publication
Customized Property Websites
Social Media
E-Mail Blasts
Section 8 Databases (if appropriate)
Trade Publications
Miami Area Information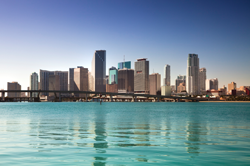 In addition to such annual festivals like Calle Ocho Festival and Carnaval Miami, Miami is home to many entertainment venues, theaters, museums, parks and performing arts centers. The newest addition to the Miami arts scene is the Adrienne Arsht Center for the Performing Arts, the second-largest performing arts center in the United States after the Lincoln Center in New York City, and is the home of the Florida Grand Opera. Within it are the Ziff Ballet Opera House, the center's largest venue, the Knight Concert Hall, the Carnival Studio Theater and the Peacock Rehearsal Studio. The center attracts many large-scale operas, ballets, concerts, and musicals from around the world and is Florida's grandest performing arts center. Other performing arts venues in Miami include the Herbert and Nicole Wertheim Performing Arts Center, Gusman Center for the Performing Arts, Coconut Grove Playhouse, Colony Theatre, Lincoln Theatre, New World Center, Actor's Playhouse at the Miracle Theatre, Jackie Gleason Theatre, Manuel Artime Theater, Ring Theatre, Playground Theatre, Wertheim Performing Arts Center, the Fair Expo Center and the Bayfront Park Amphitheater for outdoor music events.
The city attracts a large number of musicians, singers, actors, dancers, and orchestral players. Miami has numerous orchestras, symphonies and performing art conservatories. Some of these include the Florida Grand Opera, FIU School of Music, Frost School of Music, Miami City Ballet, Miami Conservatory, Miami Wind Symphony, New World School of the Arts, New World Symphony Orchestra, as well as the music, theater and art schools of the city's many universities and schools. Source From Wikipedia
Areas We Serve