Agent Referral
Let us be your Resource in Property Management
PPM will compensate agents 100% of the first two month's management fee for single family homes, condos and duplexes. PPM also pays a flat fee referral for multi-family buildings based the size and revenue.
Your clients are safe with us as we are not third party sales brokers and our only focus is residential management.
REALTOR® REFERRAL AND NON-COMPETE STATEMENT
Thank you for selecting Pristine Property Management LLC (PPM) as your Strategic Management Partner. In appreciation for referring your client to us – upon the execution of their management agreement and the execution of the tenant's lease (if applicable) – our firm will pay you a referral fee.
Your client's are safe with us as our sole focus is property management, therefore; PPM agrees to a non-compete with you in regards to working with your client to buy or sell real estate. If in the future the client informs us that they would like sell or buy additional properties, we will inform you directly. We will do our best to direct the client back to you so that you may have the opportunity to continue to work with them.
Our business is built on the philosophy that each property is managed as if it were our own. With this as our foundation, PPM focuses on low operating costs, identifying quality tenants, property preservation, limiting vacancies, being solution driven and fantastic customer service.
Our team of professionals allows us to provide a very personalized level of attention to each of your/our clients and their properties. Thus, we are able to effectively deliver the highest return on their investments through top quality leasing and property management services. As your Management Partner you can rest assured that you can focus on the expansion of your business.
Welcome Miami Association of Realtors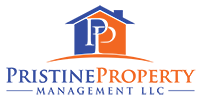 As a Miami Association of Realtors Platinum Affiliate and ranked by PropertyManagement.com as one of the top management companies in Miami for 2019, we would like to be your Property Management Partner!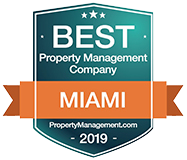 Benefits to You
Referral Fee Paid
You remain the Sales Agent
Have an option to be the Leasing Agent
Non-Compete Agreement
You focus on Sales! We focus on Management!
For more details call Ivan Ramirez today at 305-400-4842 ext.4