Coral Gables Property Management
Let us manage your Coral Gables rental property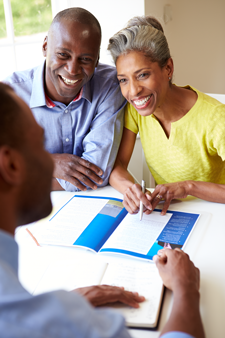 Why is PPM the best choice?
Our #1 goal is to protect your investment. The PPM partners are also landlords/investors and know your bottom line profit is most important.
PPM manages individual homes, condos, multi-family, small apartment buildings and luxury properties in the Coral Gables and Fort Lauderdale metropolitan areas (Dade and Broward counties) – representing clients from the US, Europe and Latin America.
The size of our company allows us to provide a personalized level of attention to each of our clients and their properties. Thus, we are able to effectively deliver the highest return on your investments through top quality leasing and property management services.
At PPM we're committed to your complete satisfaction and long-term success. Our team will do everything possible to eliminate worry, mitigate risk, and allow you to enjoy a profitable property ownership experience. From managing your financial books and collecting payments to managing tenants' troubling calls and enforcing quality standards, we handle it all efficiently and cost-effectively.
We look forward to personally speaking with you as to how we can be of assistance; call us today at 305. 400.4842.
Tenant Management Services
Understand and Facilitate Owner's Objectives and Goals
Implement a 1, 3, and 5 Year Increased ROI Plan
Monthly Financial Statement Review and Auditing
Monthly Client Reports and Financials Provided
Effective Communication
Market Rent Surveys
Marketing of Vacant Units
Tenant Comprehensive Screening and Investigation
Lease Preparation and Signing
Security Deposit Escrow
Rent Collection
Delinquency Monitoring and Control
Enforcement of PPM & HOA Rules and Regulations
Property Inspections to Identify Repairs and Maintenance
Tenant Retention – Lease Renewals
3-Day Notices, Evictions and Legal Proceedings
Maintenance Services
In-House Therefore Cost Effective
Responding to Tenant Questions, Comments, Queries and Complaints
24 Hour, Live Repair Call Center
Monday – Saturday Maintenance and Repairs
24 Hour Emergency Services
Lawn Service and Landscape Installation
Pest Control
Detailed Site Inspections
Preventative Maintenance Plans
Renovations
City and County Inspections and Compliance
Improve Buildings Curb Appeal
Inquire About Our Services
(305) 400-4842
Accounting Services
Monthly and Year-End Accounting Statements Provided
Monthly Financial Statement Analysis and Auditing
Bill Payments – Mortgage, Insurance, Taxes, HOA, Utilities, etc.
Security Deposit Escrow
Delinquency Monitoring and Control
Implement a 1, 3, and 5 Year Increased ROI Plan
Marketing Services
Marketing of Vacant Units to Local Brokers and MLS Publication
Customized Property Websites
Social Media
E-Mail Blasts
Section 8 Databases (if appropriate)
Trade Publications
Coral Gables Area Information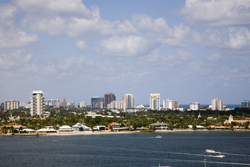 Coral Gables was one of the first planned communities, and prefigured the development of the gated community and the homeowners association. It is infamous for its strict zoning regulations. The city was developed by George Merrick during the Florida land boom of the 1920s. The city's architecture is almost entirely Mediterranean Revival style, including the Coral Gables Congregational Church, donated by Merrick. The domed, Catholic Church of the Little Flower was built somewhat later, in a similar Spanish Renaissance style. By 1926, the city covered 10,000 acres (4,000 ha) and had netted $150 million in sales, with over $100 million spent on development.
Merrick meticulously designed the downtown commercial district to be only four blocks wide and more than two miles (3 km) long. The main artery bisected the business district. Merrick could boast that every business in Coral Gables was less than a two-block walk. The city used to have an electric trolley system, which was replaced by the popularity of modern automobiles, but now a new free circulator trolley system, initiated in November 2003, runs down Ponce de León Boulevard. Source From Wikipedia
Areas We Serve