Miami Multi-Family Property Management
Do you need an experience property manager?
We specialize in making multi-family building profitable!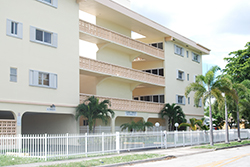 Pristine Property Management has developed the reputation of strategically assisting investors turn under-producing multi-family properties into profit generators. The PPM partners are also investors/landlords; therefore, PPM's primary focus is our client's bottom line profit. This is accomplished through effective tenant management as well as cost efficient maintenance and renovations.
PPM can assist to turn challenging tenants with quality tenants that meet our 8-step background screening. Regardless if the tenant is existing or new we focus on "tenant retention" by providing excellent tenant services.
PPM provides tenants with a 24-hour live operator repair service, emergency on-call, maintenance and an online tenant portal to provide easy access to make payments, repair requests and to simply make their lives easier.
What we do as your Miami multi-family property manager:
Customized approach to meet your needs
Low operating costs
Accounting with monthly and annual financial reports
Identify quality tenants with an extensive 8-step background screening
24-hour repair service call center
Property maintenance, preservation and renovations
Limiting vacancies
Being solution driven and fantastic customer service
We are committed to Five Star Service. There is a great deal you can gain by having an experience and professional team take care of the day-to-day details.
Pristine Property Management LLC is one of Miami and Fort Lauderdale's premier full-service property management companies; representing client living in various parts of the United States, Europe and Latin America.
Inquire About Our Services