Luxury Services
Miami – Fort Lauderdale – Palm Beach – Orlando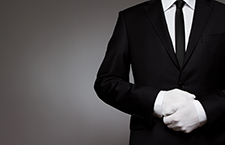 Pristine Property Management (PPM) provides an extensive array of year-round luxury concierge services for those with secondary residences – and those just wanting to be pampered. – in the Miami and Fort Lauderdale areas. Like staying in the finest hotels and resorts, PPM is committed to Five Star service with a la carte residential services assuring attention to detail and peace of mind.
PPM also provides management of your full or part-time residence staff to make certain your home or estate is being cared for at your high level of expectations.
Our experienced, professional, licensed and insured team is committed to the preservation of your residence. Therefore, we follow strict protocols for residence inspections, emergency on-call, cleaning and all desired services to accommodate your needs.
Inquire About Our Services
Concierge Services
Weekly/Monthly Property Inspection Reports

General Security
Air Conditioning
Electrical and Plumbing
Mold, Mildew and Water Leaks
Pest Control
Pool and Landscape
Residence Upkeep

Emergency Property Security Alert On-Call
Emergency Maintenance On-Call
Residence Full or Part-time Staff Management
Cleaning, Laundry, Ironing and Dry Cleaning Services
Interior Plants and Aquarium Services
Lawn, Pool and Tennis Court Maintenance
Maintenance and Handyman Services
Repair, Renovation and Sub-Contractor Management

Air Conditioning
Electrical
Plumbing
Roof
Pest Control Inspections and Treatment
Audio and Computer System Installation and Maintenance
Auto/Golf Cart Washing, Detailing and Maintenance
Establishing Electricity, Water, Cable, Internet and Security Services
Airport Transfers, Personal Drivers and Security Detail
Yacht and Jet Charter Services
Pre-Arrival Grocery Shopping and Floral Arrangements
Personal Shopping – Supplies and Gifts
Staffing Services: Private Chefs and Housekeeping
Pet Walking and Sitting
Personal Trainers/Masseuse
Holiday Décor Design, Installation and Removal
Administrative, Bill Paying and Notary Services
Resident Deliveries
Mail and Package Services
Hurricane Preparedness
Contact us today at 305-400-4842 ext. 4 to discuss your needs; we are always happy to be of service!
{module_photogallery,26097,5,,100,225,150,false,proportional}